Applications
---

---
Pellechar10™ 3-2-3 is designed to improve crop yields & quality and increase foliage & fruiting.
---
---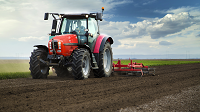 Easy To Apply
Pellets or crumbles are easily spread using traditional methods.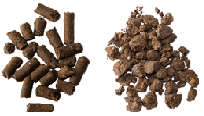 ---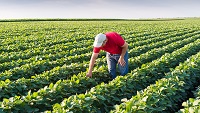 Easy To Control Results
The high-grade biochar formulation is far more accurate than other manure based fertilizers because it essentially eliminates run-off and leaching so nutrients remain in place, where plants and crops can use them. The amount of pellets can be easily adjusted based on your soil analysis, so you can better control your results for:



improved growth
increased yield; and
reduced environmental impact.
"The inclusion of biochar in the product helps to retain nutrient value at the point of application and increase water retention. The cationic properties of our biochar keeps the nutrient and moisture where you apply them; thereby increasing availability of nutrients to plants while reducing irrigation demand and nutrient leaching."
---
---
---
Shipping
---

---