Applications
---

---
Pellechar10™ 3-2-3 is designed to build soil, improve crop yields & quality, increase foliage & fruiting, as well as save money and help save the environment.
---
---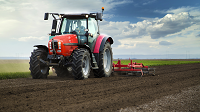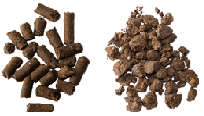 ---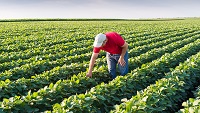 Easy To Control Results
The high-grade biochar formulation is far more accurate than other manure-based fertilizers because Pellechar products minimize runoff and leaching. This results in more of the nutrients that you apply to remain bioavailable for your plants and crops. These benefits enable you to more accurately and efficiently determine and adjust the coverage so you can better control your results for:



improved growth
increased yield; and
reduced environmental impact.
"The inclusion of biochar in the product helps to retain nutrient value at the point of application and increase water retention. The cationic properties of our biochar keep the nutrients and moisture where you apply them; thereby increasing availability of nutrients to plants while reducing irrigation demand and nutrient leaching."
---
---
---
Versatile & Effective for...
---

---
---
Shipping
---

---